FREE FEEDING ADVICE
QUALIFIED, CUSTOMER FOCUSED AND SOLUTION ORIENTED –
WITH A DEEP CONNECTION TO THE HORSE
Adequate feeding of horses is one of the most important aspects in maintaining a healthy horse. We provide you with information and explanations on how to feed your horse in accordance with its needs. Furthermore, concepts are developed with which exceptional results can be achieved even in difficult and problematic situations. By means of proper feed composition, we aim to help horse lovers to maintain their sport and leisure companions on a long-term basis in good health and performance, and to ensure vitality up to a ripe old age.
Personal contact with the trade partners and qualified advice to the customer by telephone, e-mail or directly on location are our primary focus. Special emphasis is placed on providing professionally sound information and troubleshooting. We are characterized by our qualified staff, which provides individual feed advice by phone, in person or by e-mail and provides quick and reliable solutions to feed-related problems.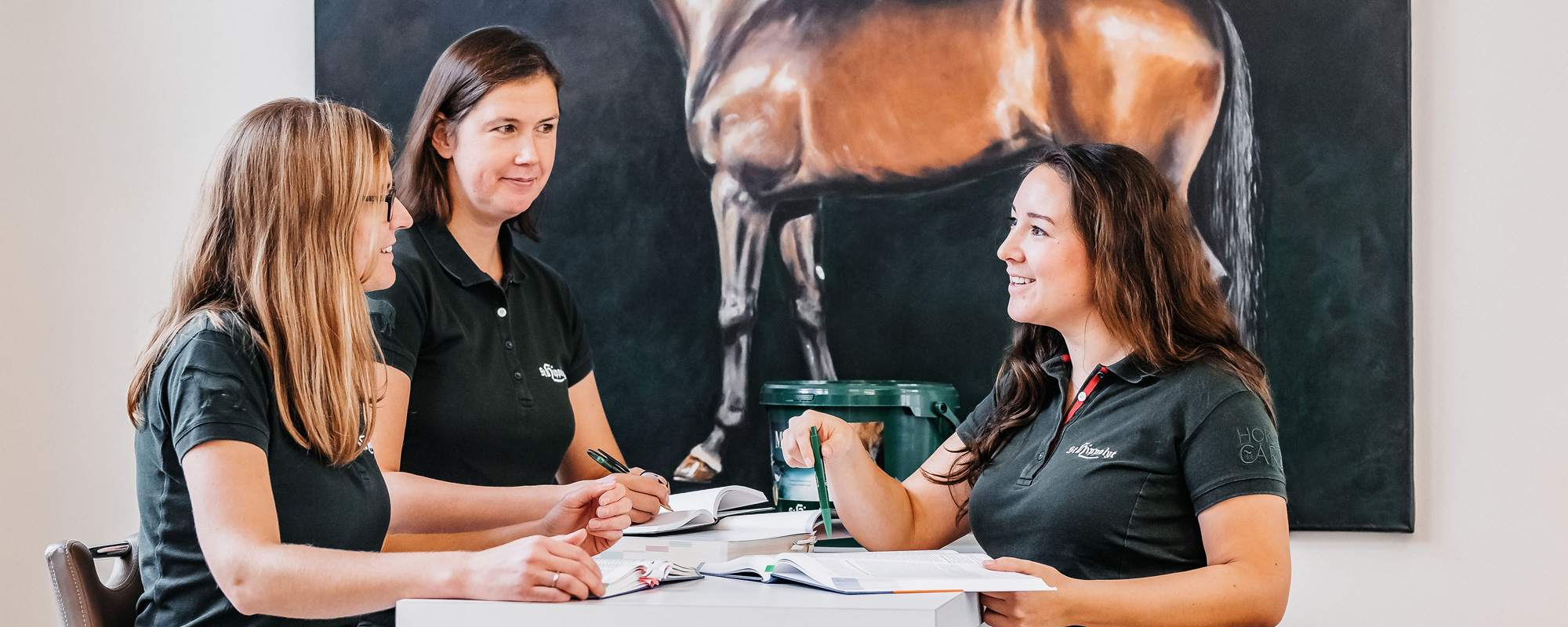 Subscribe to St. Hippolyt Newsletter
Subscribe now to our regularly published St. Hippolyt Newsletter and stay informed about new products and articles about horse feeding.
The newsletter can be cancelled at any time via a link in the e-mail.